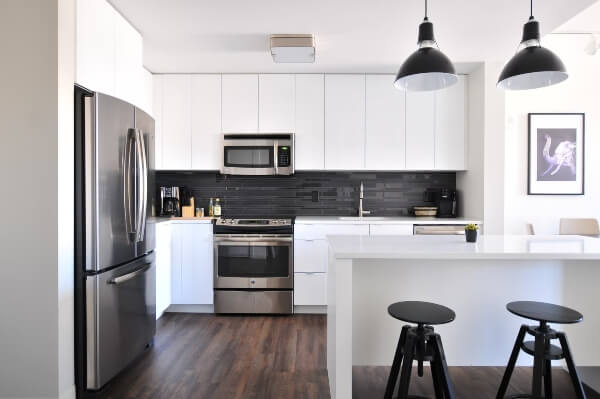 Given the recent spike in real estate prices, more people are looking for affordable apartments. They want to live in accommodation that doesn't consume a large chunk of their monthly budget. There's just one catch: finding an affordable apartment with all of the qualities they are looking for is a challenge. As with anything in economics, there's no such thing as a free lunch.
With that said, some apartment features are more critical to occupants' quality of life than others. In this post, we take a look at some qualities entry-level accommodation must have.
Proximity to Work and Amenities
Why do some people live in small urban one-bedroom apartments and not larger suburban houses? The main draw is the location. Occupants want to live within striking distance of amenities and places of work. For instance, in 2019, the average commute time hit a new high in the US of 27.6 minutes. Compact accommodation may offer shorter journeys to work.
Storage Space
Another no-compromise feature that one- and two-bedroom apartments require is plenty of storage space. Studio apartments should build all storage into the interiors. Things like sliding-door wardrobes in the bedroom, bathroom medicine cabinets, and cupboards and drawers in the kitchen are all necessities. It also helps if there is extra storage space in the utility cupboard for mops, laundry detergents, and vacuums.
Outdoor Space
While many people choose apartments to save money, neglecting outdoor space is generally a bad idea. Most people need some access to light during the day to feel healthy and happy. Research correlates a lack of natural light exposure to higher levels of the stress hormone cortisol during the day and lower levels of the sleep hormone - melatonin - at night.
Historically, apartment architects solved this problem in two ways. Either they built outdoor recreational spaces (such as a garden) directly next to the apartment. Or they added balconies and Juliette balconies to each unit (or a combination of both).
Parking Options
While occupants themselves often do not drive cars, their visitors do, and that makes parking essential. Unfortunately, many apartment blocks do not provide garages and those that do may not make any provision for visitor parking. This common practice can make it hard for apartment dwellers to entertain.
Safety
Lastly, apartment buildings with public expanses need good security. Depending on entry systems, it may be relatively easy for non-residents to enter the building and access individual front doors.
Affordable apartment blocks generally offer two solutions here. The first is to give all authorized people key fob access to the building, making it easy to move in and out. The second is to hire concierge staff who sit in the foyer, acting as a deterrent for anyone illegally entering the building. Concierge staff monitor who comes and goes, and can directly confront anyone they believe is acting suspiciously.
Consider Kaftan Communities for Your Next Apartment
Knowing what you are looking for in an apartment will help you narrow your search. Once you have a focused list of must-have qualities and amenities, take your search to the next level. Consider Kaftan Communities for your next apartment. Our apartments offer a range of options to meet everyone's needs. Give our team a call today to find your next home.