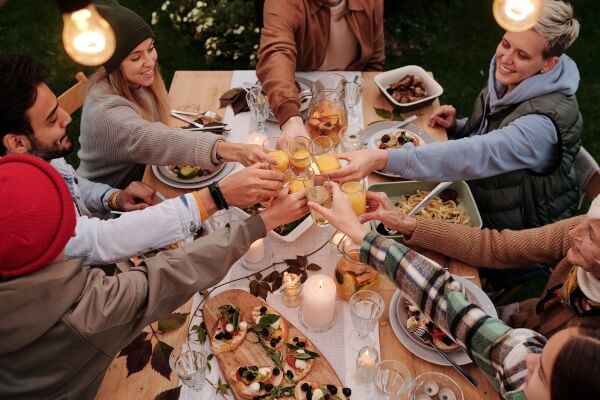 Troy, MI, has been voted as one of the best small towns in America - and not only because of its top-ranked schools, high quality of life, and affordability! Located at the heart of Metro Detroit's northern suburbs, the town offers endless entertainment opportunities, and you will never be short of things to do and new places to try!
If you are a resident of the Gables of Troy at Kaftan Communities, you are probably looking for a great, centrally located restaurant to enjoy your next meal with your other half or family. Here are some of the hottest restaurants in town - all located on the vibrant, accessible Big Beaver Road!
One of the benefits of a walkable neighborhood is that everything you need is just a short stroll away! It is the case with Sedona TapHouse, located less than 30 minutes away from Troy's Gables - or just 4 minutes by car!
Sedona Taphouse offers an extensive menu that suits everyone, from kids to adults. This unique eatery offers made-from-scratch new American cuisine dishes inspired by Southwest flavors and taste notes! Here you will find seafood dishes, hand-cut stakes, and signature burgers - or try one of the day's specialties! If you love Happy Hours, you should not miss out on the award-winning one Sedona Taphouse offers 12 pm - 5 pm every day!
Address: 198 E Big Beaver Rd, Troy, MI 48083
Book a table: (248) 422-6167
If you are looking for an exclusive, upscale dining experience at the heart of Troy, MI, look no further than the Season52 restaurant. This elegant eatery focuses on seasonality, meaning that each time you visit you will have the chance to try new, 100% fresh local dishes. And, don't forget to pair your meal with one of the many international wines on Season52's menu!
Address: 1000 W Big Beaver Rd, Troy, MI 48083
Book a table: +1 248-362-9752
Have you always loved Brazilian food? Now you can enjoy a traditionally-cooked, authentic Brazilian BBQ! But this restaurant is more than the food it offers! The Brazilian-inspired decor, the open display of the grill area, and the panoramic view make dining at this restaurant a unique experience.
Fogo de Chão offers an all-day happy hour, to-go meals, and complimentary valet parking. So, all that is left to do is enjoy the elegant atmosphere of this grill and wine bar!
Address: 301 W. Big Beaver Rd, Troy, MI 48084
Book a table: 248-817-1800
Looking to make friends in your neighborhood and enjoy a night out with your new acquaintances? Nothing brings people together more than Italian food! At Maggiano's Little Italy, you will have the chance to try Italian Nonnas' traditional dishes, all made with the freshest ingredients. Don't forget to try the Chef's special starter - Bombalina!
Address: 2089 W Big Beaver Rd, Troy, MI 48083
Book a table: 248-205-1060
Upscale restaurants make for the best choice for a special occasion, but sometimes a laid-back atmosphere really brings out the best of your party! If you are looking for a more relaxed, comfortable dining experience in Troy, MI, look no further than Bahama Breeze! Here you can find a warming beach-inspired decor, Caribbean traditional dishes, and tropical cocktails.
Address: 539 E Big Beaver Rd, Troy, MI 48083
Book a table: +1 248-528-1674
Enjoy All these Restaurants and More When You Find an Apartment in Troy
There are many great places to eat in Troy. What's more, the restaurants are just the first of several nice amenities of living in Troy. Discover the joys of living in Troy, when you find an apartment that is right for you with Kaftan Communities. Give our team a call today to find the right home for you and your family.