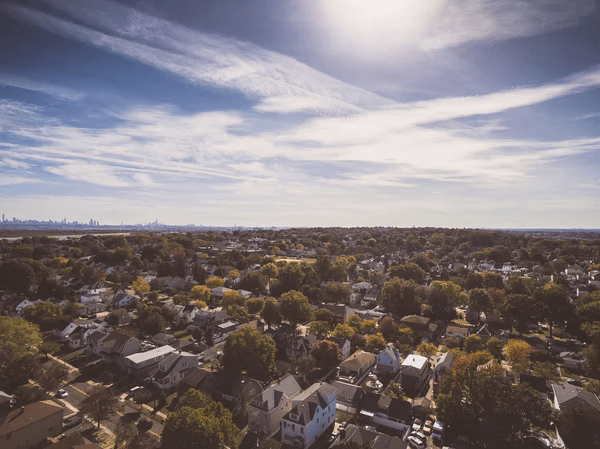 More and more people are making the change to live in a walkable neighborhood. Local, affordable apartments in such communities promote healthier and happier living. There are a lot of benefits associated with this, which we will take a look at in more depth below.
Fewer Cars
There is only one place to begin, and this is because there are fewer cars in walkable communities. Because everything is within close walking distance, fewer cars are needed. This reduces the amount of noise and exhaust fumes, which will result in a more eco-friendly community. Fewer vehicles also mean lower gas expenses for residents, who may then be able to use their extra funds to enjoy local experiences.
Closer Neighborly Experiences
While we are on the subject of rich experiences, living in a walkable community means that residents can get more enjoyment from the area. Life-rich experiences mean that people of all ages have more positive encounters, meaning a closer connection between all residents. If you want to live in a tight-knit community where everyone looks out for one and another, a walkable neighborhood is a must. After all, you will be much more likely to chat with neighbors regularly if you are all out and about and walking together. If you live somewhere where everyone drives, you won't have the opportunity to talk regularly.
Healthier Behavior
Aside from the benefits that we have discussed so far, in a walkable community, people will increase their physical activity significantly. This very fact means that more endorphins will be released, which will bring happiness to people in the local area. Plus, if everyone is exercising regularly, we can all lead healthier lifestyles and live longer.
Shop, Drink, and Eat Local
In addition to the points that we have mentioned so far, a chief benefit to enriching your lifestyle in a walkable neighborhood is that you will have the power to shop, drink, and eat locally. You will know where to meet family members and friends, and by doing this regularly, you will also be able to build relationships with local company owners in the area. This is the way it should be. If a local coffee shop or antique store gets support from the community, this enables the local industry to thrive. Plus, it always feels nice to visit small, local businesses that have character - they always feel inviting. This can enrich your life while also enabling you to give back to the community.
Improved Street Safety
Last but not least, another benefit is enhanced street safety. As there are more residents out there walking and fewer vehicles, it makes logical sense that there will be increased levels of pedestrian safety. Another benefit is that vehicle speeds are lower thanks to the narrower streets, which means an improved balance between current auto traffic and pedestrian foot traffic.
Find Your Next Apartment in a Walkable Neighborhood with Kaftan Communities
There are so many reasons to live in a walkable community. When you are ready for your apartment search to get much easier, consider Kaftan Communities. We have a range of options in many different locations to meet all of you and your family's needs. Give our team a call today.