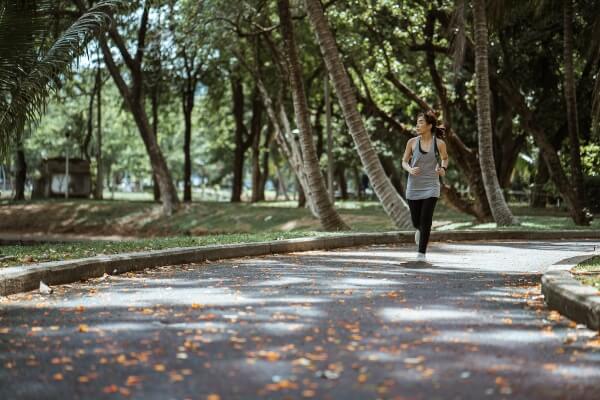 According to recent studies, our brain health is directly connected to where we live - and living near a forest or natural area can improve and protect cognitive health. But, while remote working is becoming the norm, not everyone has the option to leave everything behind and move to a remote location.
Luckily, you don't have to abandon your beloved city life to reconnect with nature, safeguard your health, and improve your emotional wellbeing! A community-focused area, a walkable neighborhood, and plenty of nearby green spaces are everything you need to live close to nature and the outdoor activities you love.
Learn more about the benefits of living near a park or bike park in this guide by Kaftan Communities. And. don't forget to use apps such as ParkScore and ParkFinder to locate over 50,000 city, state, and national parks near you!
Spending Time Outdoors Improves Your Mental Health
No studies are needed to know that we feel calmer, more balanced, and relaxed when in a natural environment. However, the American Psychological Association has also supported nature's beneficial and nurturing powers on our mental health.
The studies tell us that treatments such as ecotherapy can relieve anxiety, stress, and depression. The time spent outdoors can also help the brain keep young as we age and hone our cognitive skills. Lastly, living near a park or bike park can make you feel happier and more motivated - which is essential to tackle the challenges that 2022 will bring on!
Reconnecting With Nature Is Essential for General Health
According to a study published in the scientific journal Nature, just 120 minutes spent in nature each week can safeguard your general physical health.
The study reports that spending 2 hours a week in a park, rural settings, green, or blue spaces can help you keep at bay and reduce the risk of a range of health conditions. These include obesity, diabetes, heart disease, cardiovascular diseases, premature mortality, respiratory conditions such as asthma, and myopia. Visiting the local park is a great way to keep physically and mentally healthy - even if you are going outside for a few minutes a day!
Living Near a Park Help You Live a More Active Lifestyle
Before you find a living solution for your needs, you should always look for those amenities you cannot do without. For example, if you are a foodie and love social events, you might check out the area's best restaurants before moving in.
If you are an outdoorsy person, you should do all you can to live close to what you love! A park, bike park, hiking trail, climbing spot, or canoeing area located at a stone's throw from your apartment can encourage you to live a healthier, and much more active lifestyle.
Apartments in Great Locations Offer You an Excellent Compromise
Living in an apartment near a park or bike park is a great option to enjoy a dynamic, city-friendly life while reaping all the benefits of a deeper connection with nature. If you are an outdoorsy person looking for an apartment to rent that comes with exclusive facilities and state-of-the-art amenities, Kaftan Communities can help.
Find the Right Apartment for Your Family in the Location that Works for You
Our communities provide much more than high-quality, ultra-modern living solutions. We also focus on creating tight-knit communities that promote healthy and active lifestyles. Get in touch with our team today to find your dream home near a park, bike park, or natural reserve.