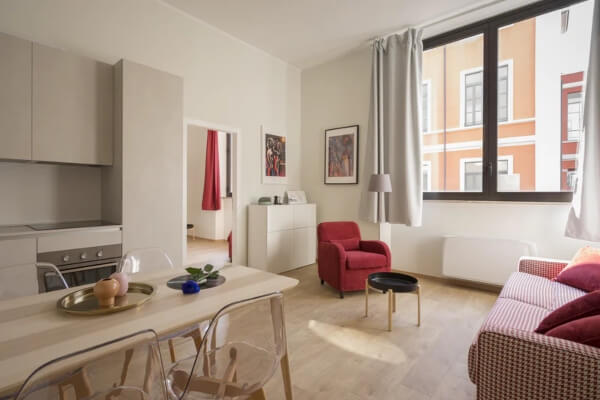 Moving to a new city is a big step, one that is easier when you have a plan.
If you are planning to move to Michigan, one of the first things you will need to organize is where to live. No matter whether you are relocating from another state or you are making the move from overseas, you will need to decide whether to rent a property or purchase one. This article will look at some of the many benefits of renting when you make a big move.
1. Discover what part of Michigan is right for you
If you are moving to Michigan for the first time, renting an apartment gives you the freedom to find the perfect location for you. If you buy a home straight away, you will be stuck in that area for years to come. However, renting an apartment offers much more flexibility. Do your homework, try out an area, and if you need to try another location, at the end of your lease you can switch it up. Luckily with Kaftan Communities, we have apartment living options in many areas.
2. Keep your costs low and manageable
Renting an apartment makes it a lot easier to manage your money. You will know the exact amount that is going to be leaving your account every month. You do not need to worry about any unexpected or hidden expenses such as something breaking or extra yard management. If you were to purchase a property, you would need to handle all of the repair bills and maintenance costs yourself. From the cost of a new boiler to the expense of repairing a broken toilet, all of this will fall on your landlord's shoulders if you decide to rent.
3. Enjoy great amenities
Another benefit of exploring the rental market is that apartments often come with some luxury extras that you would otherwise not be able to get. For example, a lot of apartment complexes have swimming pools or fitness centers. If a homeowner wanted to access such amenities, it would typically cost thousands of dollars in maintenance and installation. Moreover, condo owners would need to pay monthly fees for access. Instead, this should all be included in your rental cost.
4. You will only need to put down a small deposit
When renting an apartment, you will typically need to pay a small deposit. A deposit is a lot cheaper than the down payment you would need to begin the purchase of a property. The down payment can be as much as 20 percent of the value of the property. Instead, when renting, the small deposit is simply security for the landlord, ensuring that their property is handed back to them in the condition it was handed over. If this is the case, you will get your deposit back when the contract ends.
Contact us today to find great apartments in Michigan
As you can see, there are a lot of benefits you will gain by renting an apartment in Michigan. If you would like to discover more about the different apartment rentals for sale in Michigan, please call the team at Kaftan Communities today for more information. We will be more than happy to help you find the perfect apartment to meet you and your family's needs!