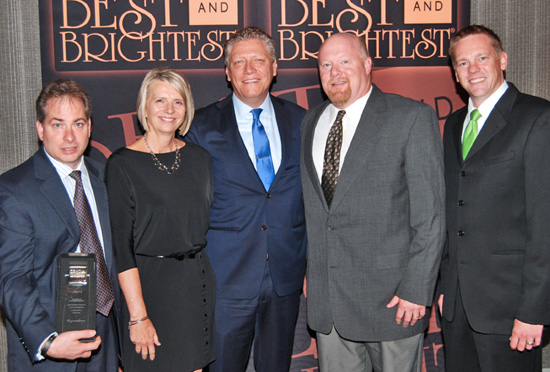 Kaftan Enterprises, Inc. is one of "Metro Detroit's Best and Brightest Companies to Work For". Kaftan Enterprises was honored by the Michigan Business and Professional Association (MBPA) on September 17, 2015 at the Detroit Marriott Renaissance in downtown Detroit.
Kaftan, which is celebrating its 50th anniversary, manages more than two dozen apartment communities. President Jeffrey Kaftan said his company's growth is important, but understands that it couldn't have been accomplished without a diligent and committed team.
Kaftan Communities is a member of Kaftan Enterprises, Inc., which has earned a solid reputation as an innovative leader in the property management, development and construction industries. The Kaftan portfolio has steadily grown since its founding in 1965 and today encompasses many
award-winning apartment communities. It has an extensive history of building and managing apartment communities, condominium residences and commercial real estate ventures throughout Michigan.